Mission
The purpose of this event is to give all entering pianists the opportunity to perform in a competitive setting and to receive awards to be used for the recipients' education and career in classical music. Each year, the UTEPPC recognizes a living composer by including his/her work in the repertoire's requirements.
The 2016 competition celebrates Wynn-Anne Rossi.
<![if !vml]>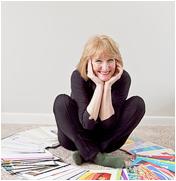 <![endif]>
Master classes, workshops and an artists' recital will provide the participants and El Paso vicinity a unique educational and artistic experience.
Rules
Eligibility: The UTEP Piano Competition is open to any talented pianist who is a regional high school, community college student and/or university undergraduate from the international bordering states of Texas, New Mexico, Arizona, Chihuahua and Sonora.
Preliminary Round:
Friday, December 18th, 2015
Submit a five-minute, unedited, current video or audio recording of your playing to the UTEP Piano Area (DVD is preferred; see application materials deadline section below). For the audio/video recording, please choose a piano solo piece or pieces that demonstrates best your technical and musical performing abilities. Clearly identify your recording by putting your name, name(s) of the composer(s) and title(s) of the piece(s) on it.
Final Round:
Friday, January 29th, 2016, 4:00 PM High School Level
Saturday, January 30th, 2016, 10:00 AM Collegiate Level
Recital Hall, Fox Fine Arts
Application Materials Deadline:
Your completed and signed competition application accompanied by a five-minute preliminary round audio/video recording of your playing and a $40 non-refundable competition fee has to be received by the UTEP Piano Area on or before Friday, December 18th, 2015. Make your check payable to UTEP, noting "Piano Area" on the memo line. Please mail your application materials to:
Dr Dena Kay Jones, Associate Professor of Piano
Music Department Piano Area
The University of Texas at El Paso
500 W. University Ave.
El Paso, Texas 79968
LATE, INCOMPLETE, OR ILLEGIABLE APPLICATIONS
WILL NOT BE CONSIDERED
Location of the Final Round:
Fox Fine Arts Music Building, Recital Hall,
The University of Texas at El Paso, El Paso, TX 79968.
A Steinway Concert Grand is the official competition piano and
practice pianos of Kawai pianos
are provided by Washburn Pianos of Phoenix, Arizona.
Travel and Lodging:
All travel expenses and lodging are the contestant's responsibility.
There is a Hilton Garden Inn on the UTEP campus.
Please visit for more information:
hiltongardeninn3.hilton.com/en/hotels/texas/Hilton-
garden-inn-el-paso-university-ELPGIGI/index.html
(home)
<![if !vml]>

<![endif]>