Fringe Activities
Master Class: There will be a master class offered to select students on Friday, January 29th at 1:00 PM, Fox Fine Arts Music Building. From the non-competing pool of candidates, others students will be selected from the submitted recordings and will be invited to participate in the master class.
Wynn-Anne Rossi will be the master clinician of her own work.
Composer-In-Residence
Wynn-Anne Rossi
<![if !vml]>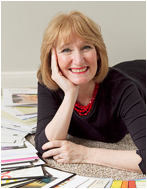 <![endif]>
Wynn-Anne Rossi is a dynamic composer and unique music educator. Her compositions have reached audiences throughout the United States and across the oceans. She has over 100 publications, primarily for piano, which are widely distributed online and in music stores. Her repertoire also includes works for vocal and chamber groups, concert band and orchestra. Various commissions have been sponsored by Minnesota Public Radio, the National Endowment for the Arts, Music Teachers National Association and the St. Paul Chamber Orchestra. 

Wynn-Anne has a specialty for bringing the art of composition to young musicians. She has been offering composition residencies in Minnesota schools since 2003, inspiring hundreds of students to write their own music. Partnerships have included the St. Paul Chamber Orchestra, MacPhail Center for Music and the Cowles Center for Dance and Performing Arts. Rossi has also written two comprehensive series which encourage young pianists to compose: "Music by Me" (FJH, with Kevin Olson) and most recently, "Creative Composition Toolbox" (Alfred). 

Active as a presenter, Wynn-Anne is known for her innovative lectures, workshops and master classes. Musical outreach has taken her from coast to coast and beyond the borders of the United States. Her talks often center on the importance of musical self-expression. "Discover Latin" is one of her most popular presentations, inspired by the 8-book piano series, "Música Latina". 


Rossi was educated at the University of Colorado in theory and composition. Further training included choral conducting at Harvard University and jazz pedagogy through the University of Illinois. She has also studied composition under Pulitzer Prize recipient Aaron Jay Kernis.


What does Wynn-Anne do other than music? She loves to ice-skate or roller-blade, depending on the weather. She practices elementary juggling to inspire humility and often brainstorms while watching red-bellied woodpeckers at her bird feeder. Family members include her husband Greg, Alley the cat and her awesome son, Nick.


Judges
<![if !vml]>

<![endif]>
Tatiana Vetrinskaya was born in Latvia and began playing the piano at age seven. After receiving degrees from the State Musical College and the National Conservatory in Turkmenistan, she continued her musical studies at the Moscow Gnesin Academy of Music, where she completed the doctoral program in ensemble performance.
Tatiana was the first recipient of a fellowship from the John Donald Robb Musical Trust. This enabled her to study the piano manuscripts of Robb in Albuquerque, New Mexico. She has been a frequent performer on the John Donald Robb's Composer's Symposium held at the University of New Mexico, and has also performed with the Chamber Orchestra of Albuquerque.
Notable Solo Performances include collaborations with the St. Louis Kamergild Chamber Orchestra, the Symphony Orchestra of Albuquerque, the University of New Mexico Symphony Orchestra and the Chamber Orchestra of Albuquerque. Tatiana has also offered concerts and lecture performances at concerts and Lecture Performances at Washington University, St. Louis, Missouri, The University of Texas, El Paso, Texas, the Steinway Society Concert Series, Princeton, New Jersey, at the 2003 Society of American Music Conference, Tempe, Arizona and also at the American Symphony Orchestra League's 58th National Conference, San Francisco, California.
Recorded albums include:
<![if !supportLists]>• <![endif]>Pictures of New Mexico, John Donald Robb
<![if !supportLists]>• <![endif]>Piano Concerto with the Polish National Radio Symphony Orchestra
<![if !supportLists]>• <![endif]>Russia into a Modern World, Tatiana Vetrinskaya
Nohema Fernández
<![if !vml]>

<![endif]>
Dr. Nohema Fernandez has enjoyed a career as an educator for over 40 years, teaching at community colleges in Monterey and Salinas, as well as public universities in California and Arizona. She came to the Bay Area in 1978 to earn a doctorate at Stanford University (Music) and raise her daughter. This home served as the springboard for developing an international career as a concert pianist and part time teacher at U.C. Santa Cruz, even as her daughter went through the school system, graduating from high school. In the course of her performance travels, she was fortunate to have the opportunity to offer many presentations to school children of all ages, empowering them to believe in their ability to succeed. She has performed nationally and internationally, carrying specialties in Spanish and Latin American piano repertoire, and has recorded with Centaur Records, as well as with Arcoiris, MusicMasters and Protone Records.
Dr. Fernandez's commitment to education and to community runs deep. After teaching at the University of Arizona, she went to U.C. Irvine, serving as dean of the School of the Arts from 2003-2008. In that position she developed strong outreach partnership with area schools, many of which are in underserved communities. She also served on the boards of several community non-profit organizations, as well as boards of two international professional associations -- the International Council of Fine Arts Deans and The College Music Society, becoming president of the latter.
Dr. Nohema Fernandez is a native of Cuba, having emigrated to the U.S. as a teenager. Now living in Redwood City, she enjoys being close to her daughter and two grandchildren. For enjoyment, she uses her pilot's license to fly in the Bay Area and beyond.
She is an extra special guest, as she was the last piano teacher of Dr. Jones and also taught Dr. Macchioni, who both received their doctorate degrees under her tutelage.
<![if !vml]>

<![endif]>
(home)